Edinburgh Legionnaires' outbreak: new total of 80 cases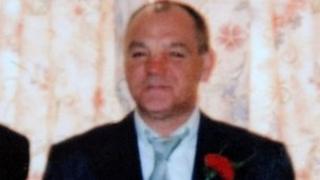 The number of confirmed and suspected cases of Legionnaires' disease in Edinburgh has risen to 80.
Figures released on Saturday show 36 confirmed cases, an increase of eight.
The number of suspected cases is down by two at 44. Health authorities had predicted that the total number of cases would continue to increase.
One man has died in the outbreak. He was Robert Air, who worked on a construction site in the west of Edinburgh.
Of the cases being treated in hospital, 15 are in intensive care and 27 are in general wards.
A total of 16 cases are being treated in the community.
Cooling towers have been shut down at a whisky distillery in Edinburgh which is at the centre of an investigation into an outbreak of Legionnaires' disease.
The Health and Safety Executive has served an improvement notice on the North British Distillery for alleged failures to adequately control the risk of legionella in one of its towers.
The company said it had taken its towers offline and halted production at its Gorgie plant as a precaution.
Residents have been leafleted with information on the disease and what they should do if they are worried they could be at risk.
GPs have been provided with information on spotting the signs of infection and a dedicated NHS helpline has been set up on 0800 0858 531.