Edinburgh Airport changes hands to Global Infrastructure Partners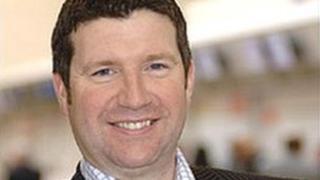 The owner of Gatwick and London City airport has formally taken ownership of Edinburgh Airport in a £807m deal.
The airport was sold in April to Global Infrastructure Partners, after the Competition Commission ruled BAA had to sell either Edinburgh or Glasgow.
Former managing director of Edinburgh Airport, Gordon Dewar, has been appointed chief executive officer.
Mr Dewar is currently CEO of Bahrain International Airport and will rejoin the team at Edinburgh in the summer.
The airport's current managing director, Jim O'Sullivan, has agreed to continue in his role until then.
Edinburgh Airport refused to say what post Mr O'Sullivan was moving to.
Competitive player
Michael McGhee, Global Infrastructure Partners partner, said: "Gordon is an outstanding airport executive, with relevant experience of Edinburgh Airport.
"We are pleased to have secured his return and look forward to supporting him and his team as they begin the important job of establishing Edinburgh Airport as a more dynamic, competitive player in the global aviation industry.
He added: "It is important to acknowledge the important role played by current airport managing director, Jim O'Sullivan, who has steered his team through the sale process with the highest levels of professionalism and focus.
"He will leave Edinburgh Airport in good shape, and with our best wishes."
Gordon Dewar, who was managing director of Edinburgh Airport between 2008 and 2010, said: "Edinburgh is my home city, and I am excited to be returning to one of the most important jobs in the capital.
"The challenge of leading the airport and the team into a new era of competition and growth is an irresistible one, and very different to the role I once played in BAA.
"Edinburgh Airport's future, its plans and its identity, will all be shaped in Edinburgh, and our decisions will only be influenced by what is good for Edinburgh Airport, and the city and country we serve."
Mr Dewar's daughter, Olivia Dewar, 17, was killed when she was hit by a car in the village of Saar in Bahrain in December 2010.
She had moved to Bahrain in August 2010 when her father became Bahrain Airport's chief executive.
Sir John Elvidge, chairman of Edinburgh Airport, said: "Today represents the opening of a new, exciting chapter in the history of Scotland's capital city airport.
"We don't expect to change overnight, but we have an excellent, supportive owner and a world-class management team, each of us is determined to raise Scotland's profile around the world, connect Edinburgh with more destinations, and provide passengers with a great experience and more choice."