Bomb footage man guilty of possessing explosives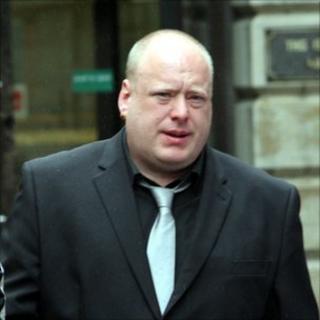 An unemployed woodworker has pled guilty to possessing explosives and explosive incendiaries.
Lee-Jay Newman, 34, admitted the offence at Edinburgh Sheriff Court after a video of him setting off bombs was discovered in a discarded computer.
Police and explosives experts were all called into action last July as they searched Newman's flat in Edinburgh.
He admitted that he had been a 'fool,' but that the explosives were only for pyrotechnic effect.
The video came to light after a computer, which was broken, had been purchased from a Cash Converters' shop in the city by a man who gave it to his son to fix.
The son found video clips on the hard drive of Newman dressed in camouflage uniform setting off explosions.
The authorities were immediately informed and their forensic computer experts found lists of explosive powders and chemical compounds.
Newman pled guilty to having possession of potassium nitrate, potassium permanganate, sulphur, carbon, charcoal magnesium, zinc, thermite and devices such as pyrotechnic units, fuses, cables and trigger devices, which were capable of causing an explosion.
He also admitted that, between 3 May and 30 June last year, he used the substances and devices to make explosive incendiaries which he ignited.
Newman's defence solicitor, Rhona McLeod, said he had been interested in fireworks for some time and enjoyed making them and smoke bombs.
According to her, the accused, his family and friends, would go into the countryside and would video the explosions.
She said: "He did enjoy the bangs and colours.
"There is nothing to suggest he did anything harmful".
She added that all the substances and devices had been bought legally on E-Bay.
Her client, she added, was a "very nervous person" and the case had caused his blood pressure to go sky-high.
She said: "His position is he will never make fireworks again".
Sheriff Kenneth Maciver deferred sentence for reports, including a report from an explosives expert.
He said he wanted to satisfy himself that what had been said about the accused only being interested in making fireworks was correct and there was not some deeper or more sinister motive behind his possession of the substances.