Suzanne Pilley murder trial: David Gilroy found guilty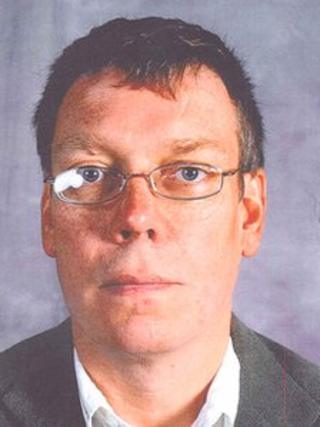 David Gilroy has been found guilty of the murder of missing Edinburgh woman Suzanne Pilley.
The body of the 38-year-old bookkeeper, who disappeared in May 2010, has never been found.
Prosecutors believed that Gilroy, 49, buried his former lover in a "lonely grave" in a remote part of Argyll.
A jury at the High Court in Edinburgh took almost two days to reach their majority verdict. Gilroy will be sentenced on 18 April.
He had denied killing Ms Pilley in Thistle Street or elsewhere in Scotland and attempting to defeat the ends of justice by hiding her body.
Gilroy stared straight ahead as the verdict was read out and his wife, Andrea Gilroy, dipped her head.
Ms Pilley's family started crying in court.
In a statement, her parents, Rob and Sylvia, said: "This day has been a long time coming but finally Suzanne has received the justice she deserved.
"As a family we continue to struggle to come to terms with losing her: we have lost our daughter but her memory lives on in everyone who knew her.
"Suzanne was a devoted daughter, a supportive friend and an exemplary colleague at work. She was a proud Scot who led a full and active life, and enjoyed the great outdoors, always walking, cycling and keeping fit.
"We have been met with nothing but kindness from her many friends during this time of great sorrow."
'Lonely grave'
They added: "We would like to express our gratitude to every police officer involved in the investigation and to Alex Prentice and his team for their efforts in bringing this case to a conclusion today.
"Although the trial has ended, our ordeal goes on, and we hope that one day we can lay our daughter to rest."
After the verdict, Gilroy's wife Andrea left court with his father and a group of friends.
One member of the public shouted: "Do you know where the body is buried?" Another asked: "Why did you stand by him?"
Gilroy and Ms Pilley, a bookkeeper, had a turbulent relationship.
Ms Pilley had tried to end her affair with the married man and had been seeing someone else in the days before her disappearance.
Gilroy was described in court as possessive and manipulative.
He had sent her more than 400 texts in the month before she went missing, but these stopped when she vanished.
The Crown case was that Mr Gilroy had killed Ms Pilley in the basement car park of the office block where they worked, hid her body in a recess before taking her to "a lonely grave" somewhere in Argyll.
The day after Ms Pilley went missing Gilroy drove from Edinburgh to Lochgilphead.
The police found he took two hours longer to get there than the average time, and the return journey was even longer.
Officers were convinced he had driven his car off road on that day, and found he had cuts and bruises on his hands and face.
Det Supt Gary Flannigan, of Lothian and Borders Police, said: "The investigation into the murder of Suzanne Pilley has been groundbreaking and in many respects unique for Lothian and Borders Police.
"From the outset we faced significant challenges, a routine missing person inquiry very quickly transformed into a murder investigation that relied heavily on information from the public."
'Harrowing trial'
He added: "We'd like to take this opportunity to commend Suzanne's family for their strength in conducting themselves with dignity throughout the course of the lengthy inquiry and for them a harrowing trial.
"It is also important to acknowledge the support given to my investigation team by Suzanne's employers and workmates at IML.
"They had to deal with the loss of a colleague while their workplace was the focus of a police investigation in the glare of the media spotlight.
"And then, of course, they had to cope with the news that another work colleague was the murder suspect, all the while continuing to run their business.
"I have given Rob, Sylvia and Gail our assurance that we will continue to pursue any new information which comes to light which could help recover Suzanne."
'Truly chilling'
Stephen McGowan, district procurator fiscal, said: "The disappearance of Suzanne Pilley and the anguish this has caused her family and friends has been unimaginable, and made all the worse by her body never having been found.
"David Gilroy was a deceitful and controlling individual who pestered Suzanne with hundreds of messages, and then killed her when she told him their affair was over.
"The calculated steps he took in the minutes, hours and days after her death to cover up his crime and maintain a front of normality reveals a cold and calculating personality."
It has also emerged that Gilroy was sacked from his job at Infrastructure Managers Limited (IML) in July 2010 - two months after he murdered Suzanne.
Simon Peck, director of Infrastructure Managers Limited, where Ms Pilley worked, said: "Suzanne was a much-loved friend and colleague.
"To have her snatched away from her friends and her family in such a callous and cold-blooded way is something we're all still dealing with.
"The revulsion and disgust felt towards David Gilroy cannot be expressed.
"To think that he went about his business in the days after he murdered Suzanne, pretending that nothing was amiss, is truly chilling."
He added: "We owe a sincere debt of gratitude to the officers of Lothian and Borders Police for their tremendously diligent efforts in securing this conviction.
"I can only hope that this verdict gives some small degree of comfort to Suzanne's parents and her many friends.
"But until David Gilroy reveals where Suzanne's body lies, her family and friends will never be able to fully come to terms with her loss."
A spokesman for the Gilroy family said: "We are devastated about the verdict.
"The family has always believed in David's innocence and continue to do so."