Suzanne Pilley murder trial: Jury in third day of deliberations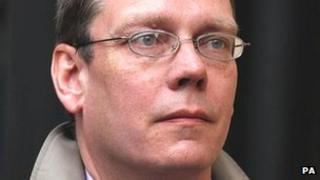 The jury in the trial of a man accused of murdering missing office worker Suzanne Pilley has resumed its deliberations for a third day.
The eight men and seven women began considering their decision on Tuesday afternoon.
David Gilroy, 49, denies murdering Ms Pilley, 38, in Thistle Street, Edinburgh, or elsewhere in Scotland, by unknown means on 4 May 2010.
Ms Pilley's body has never been found despite extensive police searches.
Mr Gilroy is on trial at the High Court in Edinburgh where the case has reached its 19th day.
He further denies attempting to defeat the ends of justice between 4 May and 6 May 2010, by concealing Ms Pilley's body and transporting it to various locations in Scotland in the boot of a car.
On Monday, the jury heard the prosecution allege that Mr Gilroy killed Ms Pilley in the basement of the Thistle Street building.
Advocate depute Alex Prentice QC said the Crown case is that she was then placed in the boot of his car and driven to a "lonely grave" in Argyll.
In the closing speech by Mr Gilroy's defence the jury was told it would take a "bold" step to convict him.
Jack Davidson QC, said in his submission that there was no "hard, convincing evidence".
He said there was no forensic evidence to link Mr Gilroy or Ms Pilley to the basement or garage area of the Thistle Street building where they both worked in the offices of Infrastructure Managers Limited.
He also said there was no forensics linking Ms Pilley to the boot of the accused's car.
Mr Gilroy, from the Silverknowes area of Edinburgh, denies the charges.