Chemical vapours cause salon fire in Edinburgh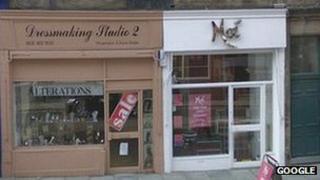 A beautician is being treated for shock after vapours from nail varnish remover caught fire from a candle in an Edinburgh shop.
An ambulance was called to treat the 46-year-old following the incident at Moi in Comiston Road.
Lothian and Borders Fire and Rescue was called to the fire just after 13:00 and it was extinguished by 13:46.
The incident happened after the acetone was spilled and the vapours caught light.