Edinburgh International Film Festival awards reinstated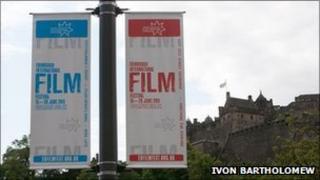 Three awards have been reinstated at the Edinburgh International Film Festival after they were dropped during last year's scaled-back programme.
The Michael Powell Award for Best British Feature film is back, although it is unclear if its previous £15,000 prize will remain.
There is also Best International Feature by an emerging director and Best Performance in a British Feature.
The 2012 festival will run from 20 June to 1 July.
The film festival was moved to June in a bid to get more attention than in the busy month of August.
This year, documentaries will also be included in The Michael Powell Award.
The film festival is now being run by new artistic director, Chris Fujiwara, who will make a shortlist for the awards but will not pick the winners.
International juries
Both the British and international competition sections will be judged by international juries.
Mr Fujiwara said: "I am delighted to re-introduce these awards for the festival this year and am pleased to give both documentary and fiction films the opportunity to win the awards.
"I feel very strongly that having noteworthy awards is important for an international film festival.
"Awards can stimulate creative dialogue and, above all, help shine the spotlight on emerging talent, which is part of the mission of EIFF."