Victory for Edinburgh council staff over equal pay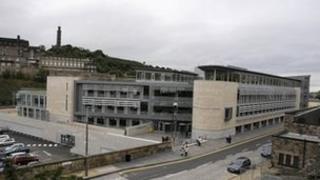 Hundreds of women in Edinburgh have won a multi-million pound equal pay settlement from the city council.
The women, who worked in social care, as classroom assistants and in clerical jobs, first made claims to be paid on a par with male workers in 2005.
An employment tribunal ruled in their favour in 2008 but the local authority appealed against the decision.
Their victory could have implications for thousands of women with similar claims against other Scottish councils.
Fox Cross Solicitors Limited, who represent 400 women, said the City of Edinburgh Council had agreed to settle all outstanding equal pay cases and withdraw an appeal lodged with the Supreme Court in London.
Edinburgh City Council had put aside as much as £20m to cover the claims, but the final payout is said to be less than that.
Solicitor Carol Fox said: "This is an important settlement which will benefit hundreds of claimants in Edinburgh.
"We are pleased to have reached final settlement on terms which we can recommend to our clients to bring all the litigation against the council to a conclusion.
"As part of the settlement the council has agreed to withdraw its appeal to the Supreme Court in London. We hope that other councils will follow this lead and make the long-awaited payments due to low paid female workers."
Councillor Phil Wheeler, convener of finance and resources at the city council, said: "When considering claims we had to consider and balance two important issues.
"One is meeting our legal and moral obligations to staff who may have been disadvantaged by historic unequal pay. The second is our responsibility to use public money wisely.
"This has been a difficult process for all sides and I'm sure everyone will welcome a swift conclusion."
Payments should be made within the next two months.
The local authority said discussions with other solicitors were planned with a view to reaching a similar outcome.
If this were to be achieved, almost all the council's residual equal pay liabilities would be removed by 31 March 2012.
Fox Cross Solicitors Limited said it was representing thousands more women in their pay claims against other Scottish local authorities.
The firm said it had more than 5,000 claims against Glasgow City Council and about 2,500 women seeking settlements from South Lanarkshire Council.