Abattoir captive bolt gun stolen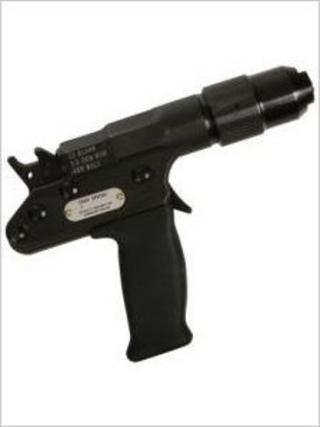 A captive bolt gun used for stunning animals at an abattoir in West Lothian has been stolen, police have said.
The gun and cartridges were taken from Vion Hall Foods in Broxburn sometime between Thursday and Tuesday.
A police spokesman said: "A full investigation is under way to trace this gun which is used in controlled conditions in the abattoir.
"It is a lethal weapon if used against humans, so it is vital anyone with any information contacts police urgently."
He added: "Anyone caught with this gun is risking a prison sentence as it would be considered a firearm if in the possession of the general public."
Anyone with information should contact Lothian and Borders Police on 0131 311 3131.
the gun carries the carries the serial number 12445.