Suspicious fires hit Fife paper mill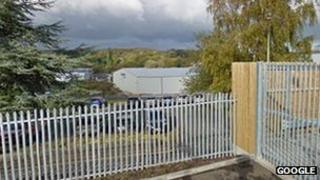 An investigation has started into a series of suspicious fires at Tullis Russell paper mill in Glenrothes, Fife.
Eight units of Fife Fire and Rescue Service were called out after the alarm was raised at about 03:40.
The fires were brought under control and no-one was injured.
Because the fires began in several parts of the complex at the same time, police believe they may have been started deliberately.
Det Sgt Graeme Dursley said: "It is too early to speculate on the cause of the fires.
"However, as there are a number of seats of fire, the incident is being treated as suspicious.
"Fire officers are still currently working within the area and a joint inquiry with Fife Constabulary will be carried out to ascertain the cause."