Sherlock Holmes inspired items to go on display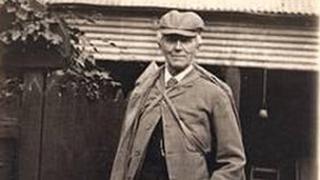 A collection of items belonging to the city doctor who inspired the story of Sherlock Holmes is to go on display in Edinburgh.
The family of Dr Joseph Bell has donated the items to the Royal College of Surgeons of Edinburgh, which will exhibit them in the New Year.
Among them is a letter from Sir Arthur Conan Doyle confirming he based the detective on him.
They met when Conan Doyle studied medicine in Edinburgh in the 1870s.
A letter in the display, written by Conan Doyle to Dr Bell, states: "It is most certainly to you that I owe Sherlock Holmes."