Dame Stephanie Shirley donates £1m to autism centre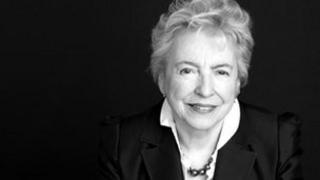 A businesswoman-turned-philanthropist has pledged £1m to a research centre dedicated to understanding autism.
Dame Stephanie "Steve" Shirley, who founded a software firm in the 1960s, will give the donation to the Patrick Wild Centre at the University of Edinburgh.
Her late son Giles suffered from autism and epilepsy.
The donation will go towards creating a state-of-the-art imaging suite which will enable scientists to study autism.
Dame Stephanie founded the software company FI Group, now known as Xansa/Steria, in the 1960s.
She adopted the name "Steve" to help her in the male-dominated business environment at the time.
She said: "Research has moved beyond looking at its (autism's) consequences to examine how biology, genetics and behaviour all link together.
"Results cannot be guaranteed but my hope is that this imaging suite will attract more quality researchers to focus on autism."
'Incredibly grateful'
Dr Andrew Stanfield, consultant psychiatrist and co-director of the centre, said: "We are incredibly grateful to Dame Stephanie for this generous gift which we hope will play a part in developing better treatments for people with autism and related disorders."
The Patrick Wild Centre for Research into Autism, Fragile X Syndrome and Intellectual Disabilities brings together university specialists who want to develop and test new treatments, having pinpointed how genetic changes cause the illness.
It was set up last year following donations to the university by graduate, Dr Alfred Wild, and Gus Alusi and Reem Waines.
They are a London-based family whose six-year-old son, Kenz has Fragile X Syndrome, the most common inherited form of intellectual disability, and the most common known genetic cause of autism spectrum disorders.
The centre is named in memory of Dr Wild's brother Patrick, who was severely autistic.
Dame Stephanie's Shirley Foundation is one of the top grant-giving foundations in the UK with more than £50m worth of grants awarded.