Dunfermline is online Christmas shopping 'hotspot'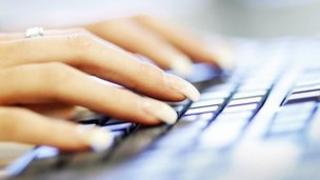 Dunfermline has been ranked as Scotland's number one online Christmas shopping "hotspot".
Royal Mail said the Fife town led in "shopping from the sofa" in this year's online festive rush.
Two billion cards, letters and packets will be delivered by Royal Mail this Christmas around the UK.
New data shows that during November, postal workers in Scotland delivered the most online orders to people living in Dunfermline.
The findings are based on a UK study of about two and a half million deliveries made through Royal Mail Tracked, a service which follows the progress of online orders from collection through to the doorstep.
Nick Landon, Royal Mail's managing director of fulfilment and packets, said: "Online shopping is now such a key part of the Christmas shopping experience, helping people take out some of the stress of their present purchases by allowing them to shop from their own home.
"As Royal Mail gears up to deliver this year's festive postbag of around two billion items I am delighted that people in Dunfermline are helping us spread the load of internet deliveries by placing their orders well in advance."
On the busiest days this Christmas, Royal Mail will handle about 130 million items, more than double the typical daily average of 59 million cards, letters and packets.