Luke Mitchell's Supreme Court appeal refused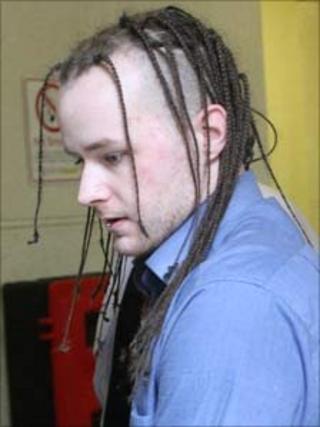 Killer Luke Mitchell will not be allowed to take his appeal against his conviction for murdering his 14-year old girlfriend Jodi Jones to the UK's highest court.
Three UK Supreme Court Justices refused permission for Mitchell, 23, to take his appeal to the London court.
Mitchell was ordered to serve at least 20 years for the 2003 murder in Dalkeith, Midlothian.
Supreme Court justices said Mitchell's appeal against conviction was "closed".
Mitchell was given a life sentence in 2005 after he was found guilty of murdering his girlfriend when he was 14.
He has always protested his innocence but his original appeal against conviction was rejected in 2008.
Mitchell had hoped a fresh appeal would be heard by the Supreme Court in light of a high-profile human rights decision it gave last year.
The Cadder ruling put an end to police being able to question suspects without the option of legal representation.
Earlier this year, judges in Scotland refused to grant him leave to take his case further but Mitchell applied directly to the UK Supreme Court.
It is understood that Mitchell's Supreme Court bid was refused because his initial appeal against conviction had been dealt with before the Cadder ruling was issued and it could not therefore be reopened.