Fife community hailed by sea death boy Eryk's family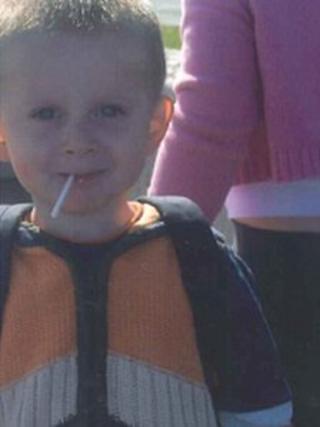 The family of a three-year-old boy who died after being swept out to sea has told of the kindness, support and sympathy shown by their Fife community.
Eryk Cieraszewski died on 12 November in hospital after being recovered from the seafront at Kirkcaldy's esplanade.
Fife Migrants Forum said the outpouring of kindness and sympathy was a "reflection of why so many of us have chosen to make our home here in Fife".
Eryk's funeral at St Marie's Church in Kirkcaldy is on Friday at 11:00.
It will be followed by a short service at the crematorium at 12:40.
Messages of condolences and gifts have now been moved to the Fife Migrant's office at Law's Close, 341b High Street, Kirkcaldy.
People can continue to sign the book of condolence at the office.