Accused's account of Cumming attack 'utter nonsense'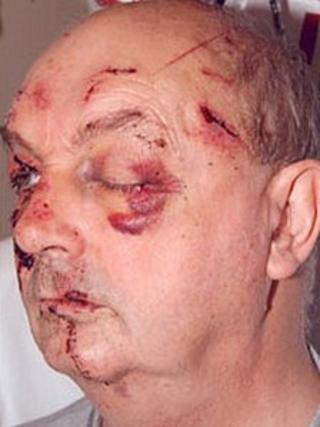 A man accused of trying to murder a senior legal official gave an account of events that could be regarded as "nonsense", the prosecution has said.
Robert Graham, 46, said he had helped Leslie Cumming, 68, when he was attacked by a man in January 2006.
The solicitor general for Scotland, Lesley Thomson QC, said in her closing speech jurors would be entitled to regard this as "an utter nonsense".
Mr Graham denies all the charges against him.
He has denied attempting to murder Mr Cumming, a former Law Society of Scotland deputy chief executive, in a lane at the rear of his house in Murrayfield Drive, in Edinburgh.
And he is alleged to have repeatedly struck the accountant on the head and body with a knife or similar instrument to his severe injury, permanent disfigurement and to the danger of his life.
Mr Graham earlier told the High Court in Edinburgh that he did not assault Mr Cumming but intervened to to stop him getting "a bigger hiding" after he was attacked by another man.
Ms Thomson told jurors: "He told lies about what he did that night. He told lies with the aim of escaping a guilty verdict.
"It is an unusual case because while no-one saw Robert Graham's face and is able to identify him from that night and no-one heard his New Zealand accent, there is, in my submission, compelling evidence of a scientific nature to bring the crime home to Robert Graham."
Forensic analysis
She maintained that in the silent and vicious attack he left behind "a lasting impression".
He added: "He left behind a part of himself. He left behind DNA."
"Robert Graham may have gone all the way to Australia but he was brought back by what his own body left behind," she told jurors.
Defence counsel Mhairi Richards QC said a forensic report in the case was "nothing short of a shameful disgrace".
She said there had been sloppy work in relation to the forensic analysis carried out.
Mrs Richards maintained that looking at the DNA evidence the jury could not be satisfied with it and said: "You can't be satisfied with the quality of the evidence. You can't be satisfied with the extent of the evidence."
She said if the jurors were not satisfied with the DNA evidence they had a duty to acquit Mr Graham which she was asking them to do.
The trial before Judge John Morris QC continues.