Edinburgh City Council's noise team hours cut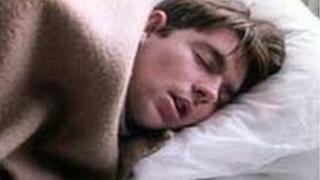 People who are unable to sleep due to noisy neighbours between Monday and Wednesday are no longer able to call Edinburgh's dedicated noise team.
Edinburgh City Council now only has the service operating from Thursday to Sunday between 17:15 and 04:00.
The local authority said people were now to call the police's non emergency number if they have a noise complaint between Monday and Wednesday.
The council said it received fewer complaints on weekdays.
An Edinburgh City Council spokeswoman said: "Following a review of the council's budget, it was agreed that the night time response service would operate from Thursday to Sunday, 17:15 to 04:00, as this has shown that this is when the majority of complaints are received.
"The night noise team is only one element of a comprehensive range of high quality response to noise and we take this issue very seriously."
However, the move was criticised by Scottish Labour MSP for Lothian, Sarah Boyack, who secured legislation earlier this year cracking down on so-called "party flats".
She said: "Unfortunately nuisance noise isn't neatly contained to just a few hours over the weekend. Noisy neighbours can cause real misery and I have heard some real horror stories.
"We need more action to crack down on antisocial behaviour and these cuts to the dedicated noise teams are a real backward step.
"I'm particularly concerned that residents are still suffering from noise from party flats, despite the introduction of new legislation to deal with them earlier this year."