Standard Life to cut 95 jobs in Edinburgh and Glasgow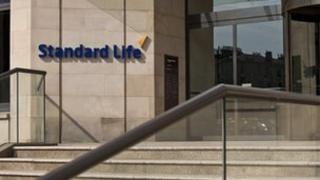 Insurer Standard Life has announced plans to cut 95 jobs from its customer services division.
The firm said the posts would be lost through compulsory redundancies at its bases in Edinburgh and Glasgow.
The move is part of the group's previously announced efforts to reduce costs across the organisation by £100m by 2012.
Standard Life said it would carry out a consultation with staff on the latest proposals.
A Standard Life spokeswoman said: "In January 2011 the structure of our customer service division was reviewed, which has led to greater levels of resource sharing.
"This increased efficiency means we can offer the same high levels of service to our customers, with a reduced number of people."