Go-ahead for Gaelic school in Edinburgh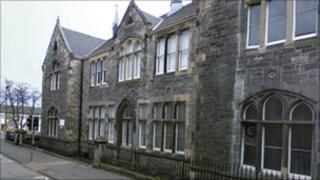 A Gaelic school is to be set up in Edinburgh after being given the go-ahead by councillors.
Edinburgh City Council voted to give the fast expanding unit within Tollcross school a stand-alone school east of the city centre.
It said Tollcross had reached capacity with 221 pupils in the primary and nursery.
The old Bonnington Primary School will be refurbished with the help of a £1.8m Scottish government grant.
Minister for Gaelic Alasdair Allan said: "Edinburgh parents have clearly demonstrated their desire for a new Gaelic school in the city, with the existing facilities at Tollcross no longer suitable.
"This is an important day for the education of their children.
"The site of the city's former Bonnington primary school will now become a state-of-the-art facility where primary pupils will be taught in the city's first stand-alone Gaelic school."
He added: "The Scottish government's commitment to seeing this project move forward - and the substantial investment we are putting into the school - has been absolutely crucial to making it happen.
"I am, however, very grateful to the council for this sensible decision and hard work in securing the building for the new school."