Edinburgh World Heritage site: Effect of climate change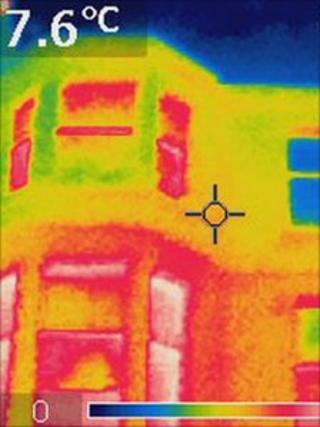 A five-year plan has been drafted to research the effects of climate change on historic buildings in Edinburgh's World Heritage site.
It is feared changes in rainfall patterns, heavy winds and rise in temperatures could increase the damage and weathering of the site's buildings.
Over the past four months, Edinburgh World Heritage has been looking into the issue of climate change.
It said rainfall was the big thing Edinburgh had to address.
An Edinburgh World Heritage spokesman told the BBC Scotland news website: "Scottish housing has been built to withstand the wet but it is going to be even more important for gutters to be unblocked and for windows to be well fitted.
"The effects of flooding and the erosion of buildings from heavy rainfall needs to be looked at seriously."
Since April 2010 Edinburgh World Heritage (EWH) has employed an energy efficiency officer, funded by the Climate Challenge Fund.
The aim of the project is to demonstrate how historic buildings can be made more energy efficient, helping to alleviate fuel poverty without impacting on the character of the building.
As part of this initiative a student intern with EWH has spent the past four months looking into the issue of climate change, to begin to scope out what this might mean for the conservation of Edinburgh's World Heritage Site.
The study suggests that, although there is no immediate risk, how buildings adapt to the changes in climate needs to be carefully monitored.
Jenny Dawe, Edinburgh City Council leader, said: "Edinburgh's World Heritage Site status is extremely important to the city.
"It is an endorsement of the unique character of our beautiful and historic city and reflects the supreme quality of Scotland's successful capital city.
"This revised management plan will help the council and its partners to conserve and promote the World Heritage site's intrinsic qualities for generations to come."
Adam Wilkinson, Edinburgh World Heritage director, said: "The challenge is for us to start to understand what climate change means for Edinburgh, and hence what practical steps we can all take to help adapt its built environment without damaging its historic and architectural importance.
"For example increased rainfall will mean that we should consider whether rainwater goods can cope, while harsher winters will accelerate stone decay.
"Understanding this will help us plan ahead."
Edinburgh's World Heritage site covers the Old Town and New Town.