Dr Who writer in Napier University role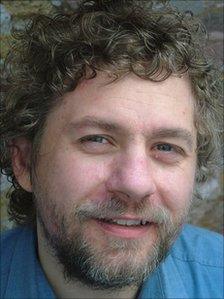 An award-winning Doctor Who writer will soon be advising students at Edinburgh's Napier University.
Robert Shearman, who re-introduced the Daleks to the BBC TV series, will become writer-in-residence.
He will advise students on the university's MA in creative writing, a role previously held by Scottish novelist James Robertson.
Mr Shearman starts at the institution in September.
He has written for television, radio and the stage and was resident writer at Northcott Theatre in Exeter.
His Dalek episode for Doctor Who was nominated for a Hugo Award, for the best science fiction works, while he has also made award-winning contributions to the Doctor Who audio range.
The London-based writer will spend about two days a week at Napier, while also working on his debut novel.
Mr Shearman said: "One of the hardest parts about writing is the isolation.
"I'm just as plagued by that as anyone else, and whilst my post as resident writer will mean I can encourage fellow writers, I can't wait in turn to be encouraged by them, to find a new context to my prose and script writing, and to bounce off their enthusiasm.
"I feel enormously honoured to be attached to such a wonderful course."
Related Internet Links
The BBC is not responsible for the content of external sites.