Southern Cross homes take over by Lothian operator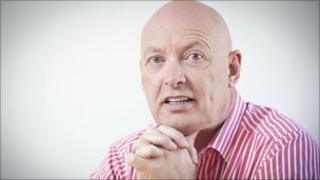 An operator of three Lothian care homes is to take over 11 homes currently run by Southern Cross, which is being wound down due to financial difficulties.
Robert Kilgour, who built up Four Seasons Health Care before selling it, now runs three homes.
The owners of 11 Southern Cross homes, nine in Aberdeenshire, one in Edinburgh and one in Fife are forming a partnership with Mr Kilgour.
The handover is expected to take place within the next two months.
Darlington-based Southern Cross was the UK's largest care home operator with 31,000 residents.
It ran into difficulties when it said it was unable to pay its rent bills to its landlords.
Southern Cross had built up a portfolio of 98 care homes in Scotland before its collapse.
Mr Kilgour said: "In recent weeks it has become apparent that many landlords do not have the experience and track-record to provide the high quality of care that residents and their families expect and deserve.
"Word in the industry has obviously spread and we're receiving a steady stream of enquiries from other landlords looking for help in ensuring a smooth transition away from the difficulties experienced by Southern Cross and I expect we'll be making further announcements about additional Scottish homes in the near future."