Colleagues remember dead fireman Ewan Williamson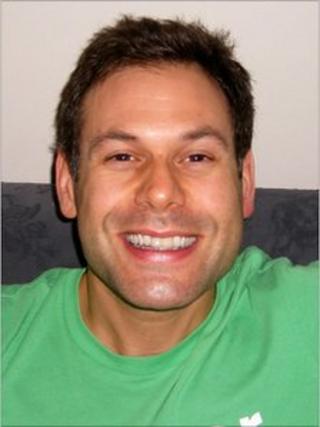 Colleagues of the only firefighter in the history of Lothian and Borders Fire and Rescue Service to die tackling a blaze have spoken about his loss, for the first time.
Ewan Williamson, 35, died while fighting a fire in a bar in Dalry, Edinburgh, on 12 July 2009.
The results of an official investigation into what happened have yet to be made public.
Assistant Fire Chief Peter Heath said his death still hangs over the service.
"That is a constant reminder to every member of staff about the very real dangers and risks," he told BBC Scotland.
"It's never far from your mind, the memory about the circumstances that happened in Dalry on 12 July."
Mr Williamson, from Tollcross fire station, died after a floor collapsed as he fought a blaze at the Balmoral Bar in Dalry Road, in the early hours of the morning.
About 70 firefighters attended the blaze and at least 20 people were rescued from flats above the pub.
Representatives from fire stations across the UK honoured Mr Williamson at his funeral at St Giles' Cathedral.
A plaque was later erected in the firefighter's memory outside the fire service headquarters.