Edinburgh Film Festival: Michael Powell Award returns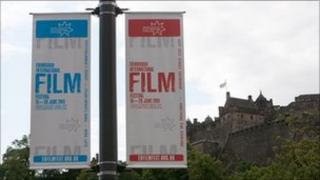 Changes for next year's Edinburgh International Film Festival have been announced following criticisms of this year's scaled back programme.
Organisers are considering moving the event back to August, when the city's festival season is in full swing.
They will also reinstate the prestigious Michael Powell Award for best British feature film in 2012.
This year the festival dispensed with red carpet photocalls and put more focus on debate and discussion.
The 65th anniversary programme ran from 15 to 26 June and highlights included the European premiere of David Mackenzie's Glasgow-set sci-fi thriller Perfect Sense, starring Ewan McGregor and Eva Green.
Rock stars Kings of Leon also premiered their new documentary, Talihina Sky.
The film festival was switched to June in 2008 with the promise that it would get more attention than in the busy month of August.
But some critics said it had reduced its appeal and they also hit out at the organisers decision to drop its awards ceremony.
A statement issue by the board and staff of the Centre for the Moving Image (CMI), which oversees the festival, confirmed the Michael Powell Award, "a major asset", would be reinstated for 2012 as a way of "recognising and rewarding excellence."
It also said: "Feedback on EIFF 2011 will be taken into consideration in our planning for future festivals.
"Industry views regarding the dates of the festival are being taken into consideration and a decision will be made in due course."