Rare Harry Potter book auction at Edinburgh Oxfam shop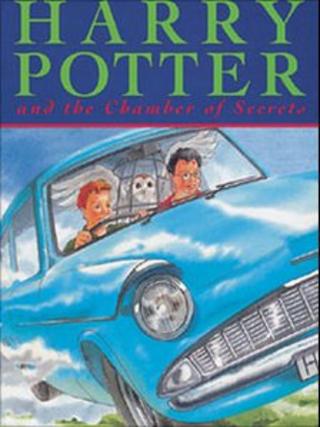 A rare Harry Potter first edition handed in to an Edinburgh charity shop is being put in a silent auction.
Workers at the Oxfam store in Newington were surprised when they discovered the Harry Potter and the Chamber of Secrets volume amongst donations.
It is among 20 titles which the charity is hoping will help raise hundreds of pounds by attracting bids from members of the public and collectors.
The auction is being held as part of Oxfam's annual Bookfest.
David Hendrie, manager of Oxfam's Newington bookshop, said this is the second time a rare Harry Potter book has fallen into his hands.
"When I initially recognised a first edition of the first Harry Potter book amongst the shop's donations last year I thought it was a once in a lifetime find, but coming across another was like lightning striking twice," he said.
"True first editions of the early Harry Potter books are obviously extremely scarce so to find two in the space of a year was unbelievable and fantastic news for the shop's goal to raise as much money as possible for Oxfam's campaigning work."
He added: "This copy is also in particularly good condition so I'm very hopeful that it will attract interest from serious collectors."
Harry Potter and the Chamber of Secrets, which is the second in Edinburgh-based author JK Rowling's famous series, was first published on 2 July 1998, so the silent auction also marks the book's 13th birthday.
The last film in the Harry Potter franchise, Harry Potter and the Deathly Hallows Part 2, will be released next week.
Books being offered in the silent auction will be displayed at the charity's three Edinburgh stores, with bidding closing on 17 July.
Bookfest celebrates the impact that donating a book or buying a book from Oxfam can have on the lives of poor people around the world.