Sir James Young Simpson chloroform pioneer celebrated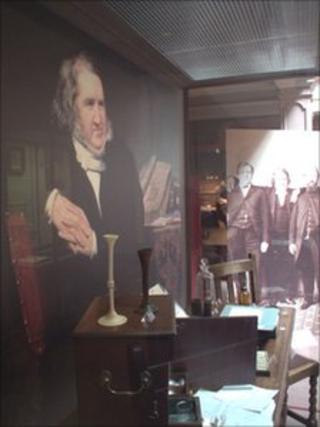 A bicentenary event is being held in honour of the man who discovered the anaesthetic effects of chloroform for relieving the pain of childbirth.
Sir James Young Simpson, who was born on 7 June 1811, started using chloroform in midwifery in 1847.
The Bathgate baker's son's letters, notebooks, illustrations and instruments have gone on display at The Royal College of Surgeons of Edinburgh.
The exhibition, which has a £5 entrance fee, runs until 1 September.
One of the books on display is Simpson's nephew's diary, which he kept in the days running up to his uncles death in 1870 aged 58.
Simpson's top hat, shoe buckles, medical box and list of wet nurses and pictures are some of the many items on show, which have rarely been seen by the public.
When he died a day of public mourning was declared and tens of thousands of people lined the route of his funeral procession.