Golfing try-out for future stars in East Lothian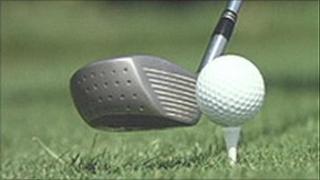 Children are being given the chance to find out if they could be golf stars of the future ahead of a major tournament in East Lothian.
The US Kids Golf Foundation holds its fourth annual European Championship in East Lothian at the end of May.
It has set up a special introductory event to give youngsters the chance to develop their golfing skills.
It is being hosted by Gullane golf course, which is one of five venues staging the 2011 championship.
Exciting young players
Tournament co-ordinator Alasdair Good, who is head professional at Gullane golf course, said that the try-out day would help young players decide where they wanted to go with the game.
He said: "The European Championship attracts around 500 of the best young players from around the world and it's quite an eye-opener to see the talent that these competitors possess at such a young age.
"By highlighting the event and showing some of our local kids how golf is an exciting sport to compete in, as well as to watch as a spectator, we hope to attract a few more of them to take it up.
"Golf is becoming increasingly popular with kids around the world, especially with exciting young players like Rory McIlroy doing so well in the big competitions.
"Even if this try-out day doesn't help unearth the next generation of Major winners, we hope to show children how they can learn positive life lessons and develop friendships through the game of golf."
A total of 26 pupils from Gullane primary school are taking part in the try-out day on Friday.
The US Kids Golf European Championship takes place from 31 May to 2 June on five courses including Gullane No 2, Gullane No 3, Craigielaw golf club, Luffness new golf club and Longniddry golf club.
East Lothian Provost Sheena Richardson said: "The US Kids Golf European Championship has become one of the biggest sporting events in the East Lothian calendar and we are delighted to welcome them all again as it certainly creates a lot of excitement across the region."