Luke Mitchell Cadder ruling murder appeal rejected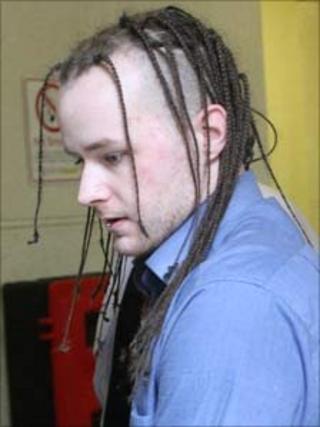 Convicted killer Luke Mitchell's bid to challenge his conviction for murder following a human rights ruling by the Supreme Court has been rejected.
Mitchell, 22, was sentenced to life in 2005 after he was found guilty of murdering his girlfriend Jodi Jones, 14, in Dalkeith, Midlothian, in 2003.
He told the Appeal Court in Edinburgh his trial was unfair because he had no access to a lawyer during an interview.
The Cadder ruling has led to a review of some aspects of Scots criminal law.
The Supreme Court ruled in October the Scottish system which allowed suspects to be held and questioned for six hours without access to a lawyer breached the European Convention on Human Rights (ECHR).
Mitchell, who was ordered to serve at least 20 years for murder, claims evidence taken from a police interview when he did not have access to a lawyer was "crucial" to the Crown case.
He went to the Appeal Court in Edinburgh asking for permission to have the claims, contained in a single ground of appeal, heard by the court.
Judge Lord Osborne told Mitchell, who appeared at the Court of Criminal Appeal in Edinburgh, the application for leave to lodge the additional ground was refused.
But his legal team may now seek to take his case to the Supreme Court in London as he continues his battle to overturn his conviction for murder.
Jodi's mother, Judith, who attended the latest hearing in the case declined to comment as she left court.