Historic university campus sold for redevelopment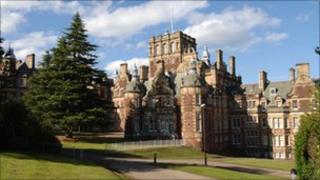 Edinburgh's Napier University has sold its Craighouse campus to a group of developers who plan to turn the site over to residential use.
The redevelopment plans include the restoration of the Morningside campus's seven listed buildings, as well as new homes designed to complement the existing buildings and landscape.
The 51-acre site dates back to the 12th Century and used to be an asylum.
The university will continue to occupy the campus until 2013.
Students and staff based at Craighouse have either already moved to the university's new £60m Sighthill campus or will move to the current Merchiston campus in 2012-13.
A spokesman for the university said that funds from the sale would be reinvested in the university estate.