Thousand Edinburgh homes without gas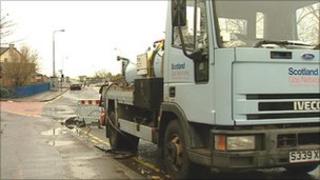 More than 1,000 homes in Edinburgh have been left without gas.
Householders are being warned by Scotland Gas Networks that it could be days before full service is resumed.
It is understood engineers will have to switch off the gas to each property individually before the issue can be resolved.
Householders in 28 streets across the Pilton and Granton area of the city have been affected by the problem, caused by water entering the mains.
Residents have been advised not to use their gas supply.
People with special needs should contact the Scotland Gas Networks, which is giving out portable electric heating and cooking systems.