Edinburgh BlindCraft factory set to close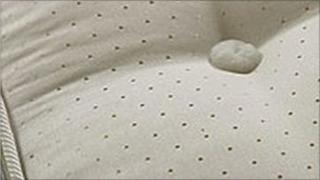 Edinburgh's BlindCraft factory looks set to close after workers rejected a city council rescue plan.
Staff have voted against a move to a three-day week to save £700,000 a year. Most of the workers at the loss-making plant are disabled.
A spokesman for the Community Union said he was disappointed but staff had found their benefits would be cut if they worked fewer hours.
The factory has been operating since 1793 and makes beds and mattresses.
Councillors have said the only alternative to the three-day week is shutting the Craigmillar factory.
'Cut too far'
Steve Cardownie, Edinburgh City Council's deputy council leader, said: "We have heard from the trade unions that Blindcraft staff have rejected the Local Collective Agreement for a three-day-week.
"A report will now go to the full council meeting next week."
John Paul McHugh, Community Union campaign manager, said: "Over the past weeks and months BlindCraft workers have been taking advice from a range of agencies to work out exactly how much the three-day week proposal would affect them.
"With all the information to hand, the three-day week has proved to be a cut too far and the workforce feel it will be too great a burden to try and carry on under those circumstances.
"Having originally proposed the three-day week as a way to save BlindCraft, the workforce are disappointed that it has come to this but they didn't have confidence in the council and the management to make the plan work and today's vote is an expression of their fears that, in any event, BlindCraft would just be run to a stop."