Universities start counting the costs of merger plans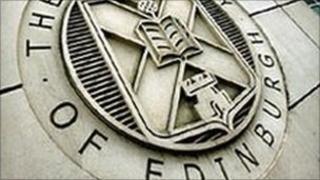 After years of tentative courtship, Edinburgh University and Edinburgh College of Art look set to establish a lasting union.
As the Scottish parliament prepares its stamp of approval for later this year the question is whether other education institutions may also wed.
On the face of it cohabitation seems like a cost-saving option when there is less money to go round.
Critics have long questioned, usually in private political circles, whether a country of five million people needs 21 separate higher education institutions.
Each has a principal on a fairly substantial salary and many administrative staff. Some are near neighbours.
The capital for example has four universities - Edinburgh University, Edinburgh Napier, Heriot Watt - and fledgling Queen Margaret University which has had financial worries.
The green paper on university funding released by the Scottish Government just before Christmas does float the idea of some restructuring.
It is possible some institutions may start sharing back office functions such as health and safety and pay roll admin.
Given that the green paper also puts on the table a controversial proposal to ask graduates to pay towards their education, there is arguably pressure on universities to make further savings through full scale mergers.
Merger or take-over?
It seems unlikely that this will happen any time soon if only because it has been talked about privately for many years but never happened.
Aberdeen and Robert Gordon are just two who have had an on off courtship.
It's also argued that university mergers elsewhere suggest savings are disappointing.
Critics maintain this is because merged public institutions do not always sell off buildings and offer redundancies on the same scale private companies do.
A further obstacle to mergers? They cost in the short term. The Scottish government is putting up almost £14m to pay for the union of Edinburgh with Edinburgh College of Art.
And some institutions are reluctant to merge with another because they believe their quality of research is inferior and may affect the status and income of the newly enlarged institution.
Size is definitely an issue for the smaller body too. They commonly feel that a merger is to be resisted at all costs - as it is really a take-over.