Skeleton thought to be missing Edinburgh woman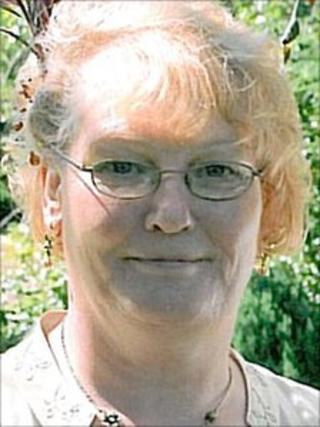 The skeletal remains of a woman, found earlier this week in Cumbria, are thought to be those of an Edinburgh woman who went missing last year.
Elizabeth Brown, 55, from Gorgie, was last seen getting off a number three Lothian Bus in the city's Nicolson Street at the end of May.
The remains were discovered on Tuesday by a member of the public in a disused quarry, near Longtown, in Carlisle.
A post-mortem examination to establish how she died will be held next week.
Mrs Brown, known to her family as Betty, was reported missing from her home on 1 June 2010.
The skeleton was found in the Gaitle Bridge area of the Longtown to Gretna Road at about 1420 GMT on 18 January.
In a statement, Cumbria Police said: "Specially trained officers conducted searches of the area and began anthropological and forensic examinations of the remains to discover the identity of the deceased.
"As a result of this activity we have been liaising with Lothian and Borders Police to discover whether the body is that of a long term missing person from their area."
The force said Mrs Brown's relatives had been informed of the discovery.