West Lothian Council is first in Scotland to set budget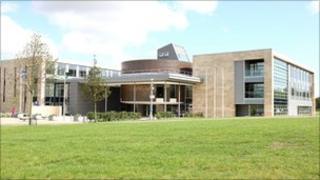 West Lothian Council has become the first Scottish local authority to set its budget for the next year.
The council has confirmed that council tax payments will remain unchanged for the fourth year for all property bands.
However, the local authority faces a £15.4m funding gap and will make "efficiencies" through modernisation.
Council leader Peter Johnston said the budget focused on people most affected in "tough times" - young people, older people and vulnerable people.
The decision to continue the tax freeze means the rate for a Band D property remains at £1,128.
Under the Scottish government's plan to freeze the council tax in the coming year, local authorities will get an overall cut of 2.6%. However the exact amount varies from council to council.
West Lothian Council is run by the SNP in coalition with a group of three independent councillors. It serves about 170,000 residents, employs 7,000 people and had a £385.7m budget for 2010/11.
Mr Johnston said: "With a £15.4m funding gap, this has been a particularly challenging budget to set."
He said their "Tough Choices" consultation with community groups, trade unions and residents last year was "extremely valuable".
"With restricted resources, the consultation provided vital information, which the council has used to help to shape priorities around the needs of local people.
"This budget focuses on young people, older people and vulnerable people - in short the people who need help most in tough times.
"During 2011/12 the council will prioritise early years and learning; support for older people and vulnerable people; and continue to support voluntary organisations."
The council expects to see the equivalent of 228 full time jobs go, but has no plans for compulsory redundancies.
Mr Johnston added: "Like every other public body savings have had to be made in 2011/12 - the council is achieving this through changing the way that it operates to create efficiencies through the modernisation programme."
The budget includes provision for 21 extra police officers, maintaining free personal care for the elderly and providing free breakfast clubs in 24 schools in deprived areas.
The majority of councils in Scotland will set their budgets for the next financial year around 10 February.
The terms of the SNP administration's offer to councils mean they would typically lose 2.6% of their government funding if they froze the council tax but would see their funding cut by even more if they did not agree.
In practice, this would mean that any rise in the council tax would have to be substantial to make up the difference.
All 32 councils have agreed in principle to the financial settlement being offered by the government.