Wikileaks' Julian Assange in Edinburgh publisher deal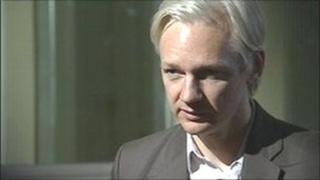 The first book by Wikileaks founder Julian Assange will be published by Edinburgh based Canongate Books.
The company promises the book will be a revelatory account of Assange's life and philosophy.
Julian Assange is currently on bail in the UK facing extradition to Sweden following allegations of sexual assault.
He came into prominence after publishing leaked US government documents on his website.
Assange said: "I hope this book will become one of the unifying documents of our generation.
"In this highly personal work, I explain our global struggle to force a new relationship between the people and their governments."
Under the deal, brokered by Caroline Michel at literary agents Peters, Fraser and Dunlop, the book will be published in the UK in April.
In North America, Alfred A. Knopf will publish it.