Minister launches consultation over university merger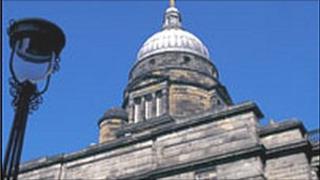 Education Secretary Michael Russell has launched a consultation on a proposed merger between two prestigious higher education institutions in Edinburgh.
Ministers have begun a 12-week consultation seeking views on whether Edinburgh University and Edinburgh College of Art should join together.
Following the consultation, a final decision will be made early next year.
On Monday plans were submitted to the Scottish Government for approval after both institutions agreed to merge.
The proposals have also received the backing of the student and staff representatives at Edinburgh College of Art as well as the Edinburgh University Students' Association.
If approved, the intention of the institutions is for the merger to be implemented on 1 August 2011.
Mr Russell said: "The institutions themselves have voted overwhelmingly in favour of the merger.
"However, we firmly believe in open and transparent government and I would like to stress that no decision has been reached by the Scottish government.
"We will pay very close attention to all the views and representations expressed to us in the coming weeks as we approach our decision.
"It is important that whatever decision we reach is absolutely transparent. Therefore, we will publish all responses online unless confidentiality is requested."