Green light for Edinburgh 20mph zone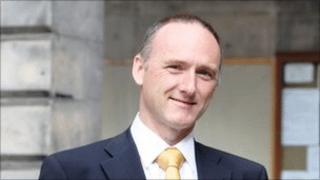 A £100,000 pilot scheme to cut drivers' speed in Edinburgh to 20mph has been given the go-ahead by councillors.
About 25 miles of Edinburgh's roads, from Arthur's Seat to Blackford Hill, are to be covered by the 20mph limit.
There will be 12 miles of major roads within the area which will retain the 30mph limit. If the pilot is successful it will be rolled out across the city.
In a separate move "gas guzzler" car owners are to be charged more for parking outside their homes.
Owners of "gas-guzzlers" will see the cost of their permit rise by £160 in the city centre and by £80 in peripheral zones.
Until now, Edinburgh City Council has charged a flat rate of £160 for a centre permit and £80 for other zones.
Councillor Steve Burgess, Green Party environment spokesman proposed the "green parking" scheme.
He told BBC Scotland: "Despite some of the recent controversy surrounding the detail about climate change what absolutely hasn't changed is the scientific understanding that the pollution we are creating by burning fossil fuels, including the petrol we burn in our cars, is causing the earth's climate to change.
"So we urgently need to find ways of cutting down on pollution and this park green scheme in Edinburgh is a contribution towards achieving a national target of an 80% reduction in carbon dioxide by 2050."
Neil Greig, of the Institute of Advanced Motorists, said: "You already pay more if you own a gas guzzler car.
"Would this new scheme work? I don't think it actually would.
"This seems to be about raising money rather than actually addressing air quality issues."
Gordon Mackenzie, Edinburgh City Council's transport leader, said a £100,000 pilot scheme to cut drivers' speed in the city, would be a success.
He said: "I read in a trade journal about it being implemented in Portsmouth and how there was a 15% reduction in accidents resulting in injuries, so I discussed it with officers and I said I would like to do it in Edinburgh."