Bid to create 1,000 new allotments in Edinburgh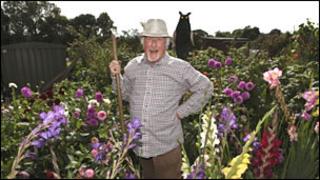 More than 1,000 new allotment plots could be created in Edinburgh in a bid to cut waiting times for budding city gardeners.
Edinburgh City Council is now looking at 15 new allotment sites across the capital with room for 1,042 plots if they are approved.
There are currently 2,367 people on the council's allotment plot waiting list.
The waiting list time is between four years and seven years at the most popular sites.
The council spends about £60,000 a year on managing and upkeep of its allotments. Of this figure, more than £45,000 is recovered in rents.
Over the past 10 years there has been a "dramatic" increase in those seeking their own growing plots in the city.
There has also been a significant increase in the amount of tenement residents seeking allotments, particularly in Morningside, Leith, Bruntsfield and Stockbridge.
Healthy lifestyle
In 1998, about 400 people were on the waiting list for an allotment but this number increased to more than 2,300 in 2010.
Robert Aldridge, Edinburgh City Council's environmental convener, said: "In launching this new allotment strategy for the city, we are building on the success of our original allotment strategy and recognising our responsibility to support the increased number of people on the allotment plot waiting list.
"Allotments are excellent for contributing to a year-round healthy lifestyle and help to promote sustainability and well-being.
"People enjoy growing their own vegetables and flowers and this strategy will hopefully see the number and quality of allotments increase in the coming years."