Portobello organic market to cut food miles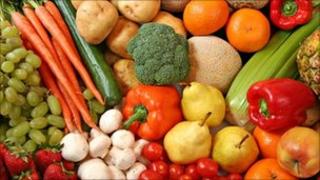 An Edinburgh community group is urging shoppers to cut down on their food miles by buying produce from their new organic market.
Portobello Organic Market, which will be a monthly event, is to open on Saturday in the area's Brighton Park.
It will sell beef from the Borders, tomatoes from Oxenfoord, pastries, herbs, fruit and vegetables and flowers.
Locals who fail to make a sale will not pay for the stall.
Tom Buchanan, convener of Edinburgh City Council's economic development committee, said: "This venture shows real initiative by local community organisation, Portobello Energy Descent and Land Reform (Pedal).
"And as a regular monthly event, not only does it provide significant potential to generate new trading opportunities for retailers of quality organic food, drink and arts and crafts from across the south east of Scotland, it can also boost trade for existing shops by drawing more people to the area to buy from outlets on Portobello's already thriving High Street".
Jane Lewis, chairwoman of Pedal, said: "So much of the food we eat is reliant in one form or another on fossil fuels. Buying more produce that is grown, reared or made locally using organic methods can significantly reduce this."
Polly Cooke, a trader, said: "We're really excited about starting a market in Portobello, people are often surprised there is not one here already, so we hope it'll be really busy. I can't wait to get shopping there myself."