Edinburgh gambling addict jailed over £1m scam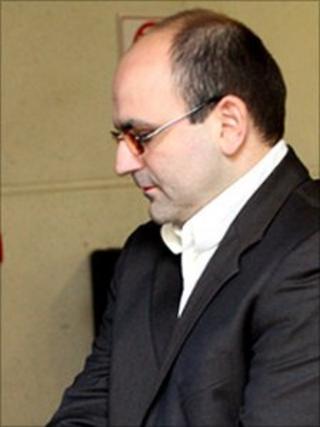 The son of a man shot outside an Edinburgh casino has been jailed for five years and four months after admitting carrying out a £1m scam.
Antony Demarco, 37, from Midlothian, borrowed money he could not repay which resulted in his father being shot.
Tony Demarco, 64, survived the Gala Maybury Casino shooting in June 2008.
Jamie Robertson, 25, Imran Sakur, 35, Craig Kelbie, 35, and Francis McGlone, 39, were jailed in January for a total of 43 years for plotting to kill him.
Jailing Demarco at the High Court in Edinburgh, Judge Lady Smith said: "What happened to your father was terrible but it need never have happened, the threat need never have happened if you stopped gambling.
"You called on your father twice to help you out and you could have made the decision to go to the police when threats were made and also when your father was shot."
She told him the offence was "calculated, deliberate and involved a number of dishonest stages" at a time when he would have known financial institutions were affected by the banking crisis.
She added the jail term would have been eight years had he not pled guilty and backdated the sentence to 15 June when he was first taken into custody.
Antony Demarco was caught by a fraud investigator at the Royal Bank of Scotland and was then investigated by Lothian and Borders Police.
The court heard when he was interviewed he made "full and frank" admissions to the police.
Demarco earlier admitted carrying out the scam and obtaining credit loans and commissions amounting to £1,000,000 between 25 July 2008, and 31 July 2009.