Traditional books 'may not survive electronic age'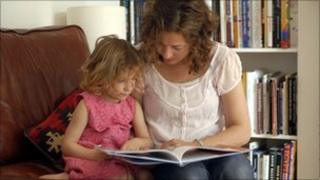 Books may not survive in their current form as reading habits change during the electronic age, an expert has said.
Dr Bill Bell, from the University of Edinburgh, said the book format was going through a "seismic shift".
Books may need to be adapted to include technology, he said, as new devices now encouraged different reading styles.
Dr Bell will join historians and IT experts at a conference in the city which will look at how new forms like iPads are changing the way people read.
The academic from the university's School of Literatures, Languages and Cultures said books appeared to be enjoying a boom at the moment.
But he believes traditional texts may eventually be superseded by electronic books.
Dr Bell suggested they may need to become easier to navigate, with more information links to satisfy people who are used to flicking between different programmes on computer screens.
'Hybrid experience'
Readers may also be less inclined to read texts straight through from start to finish and instead be diverted by links on screen, he said.
Dr Bell added: "There's an older generation who might complain about shorter attention spans but there is a new literacy which has emerged among younger users and readers who are incredibly adept at multi-tasking.
"The older generation might want to read a book from beginning to end but it takes a different type of skill to multi-task and keep all of those things going simultaneously.
"It's about having a hybrid experience, it's no longer sitting and reading linearly from beginning to end, it's about developing new kinds of skill.
"A new generation of authors are starting to think in more multi-linear ways about the way they can structure narrative."
The three-day "Material Cultures" conference, which starts on Friday, will focus how electronic books and media devices might influence the world of publishing.