Kenyan tea pickers' court bid against Scottish farm brought to a halt
By David Cowan
Home affairs correspondent, BBC Scotland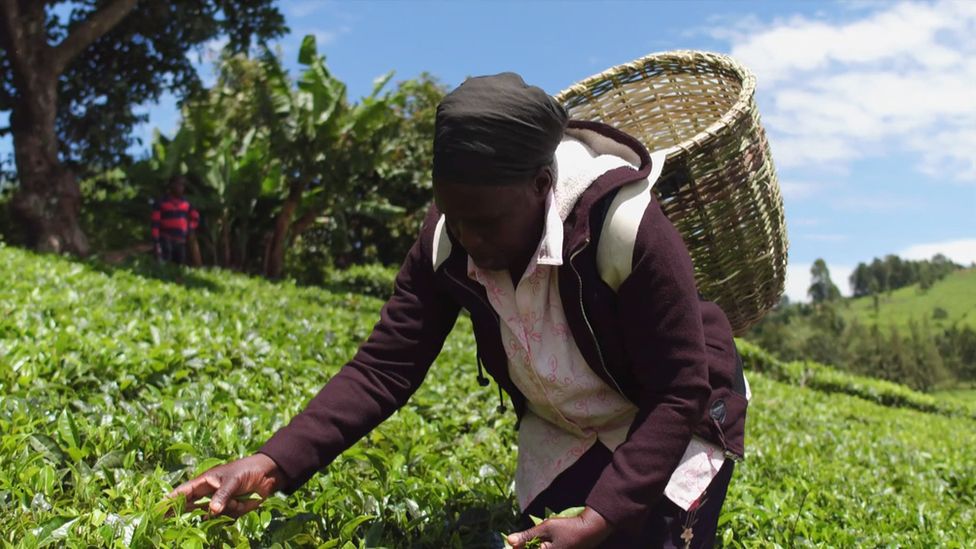 A Scottish tea company fighting a multi-million pound class action lawsuit has won a court order to bring the case to a temporary halt.
James Finlay Kenya Ltd (JFK) is being sued for damages by more than 1,000 former and current employees.
The workers claim they suffered musculoskeletal injuries working on JFK's tea farms in Kenya.
Lawyers for the workers said the court order was a "very desperate attempt" and "hopeless".
They've joined together against the company in Scotland's supreme civil court, the Court of Session.
The Aberdeen-registered company lost an appeal against the case being allowed to go ahead and has now taken action through the legal system in Kenya.
Following an application from JFK, the Employment and Labour Relations Court in Nairobi has issued an interim anti-suit injunction, prohibiting the workers from pressing ahead with the Scottish case for now.
A notice announcing the court order has been published in a Kenyan newspaper alongside the names of the 1,044 people involved in the case. The order is also be displayed on employees' notice boards on JFK's tea farms.
The people involved in the case allege they were required to carry out repetitive manual labour with long hours and no breaks in Kenya's Kericho region. They say they suffered injuries which have left them unable to work.
Their lawyers had expected many more former tea pickers to join the lawsuit over the coming months, but that process has been stopped under the injunction.
In court papers, JFK argued that the Court of Session case represents an "an assault on the sovereignty of the Republic of Kenya" and violates the country's constitution.
JFK described the Scottish lawsuit as "vexatious, oppressive, unjust, unconscionable and costly to defend" and said it will cause the company "irreparable damage and harm."
It contends that the "proper and natural forum" for a work injury dispute involving Kenyan workers governed by Kenyan law is in Kenya, not Scotland.
Another hearing involving lawyers from both sides is scheduled to take place in the Nairobi court later this month.
The tea pickers' legal team, led by Thompsons Solicitors, are expected to challenge the order.
They have previously argued that as a Scottish company, JFK is open to legal action in Scotland's courts.
One of the tea pickers' lawyers Ronald Onyango said: "This is somewhat extraordinary.
"We've been looking at this matter for some time and this doesn't come as a surprise to us, fortunately. However, it is a very desperate attempt and hopeless in our view and we're very content with the action we're taking."
JFK is part of the Finlays group, which is one of the world's biggest tea producers with customers including Starbucks. Finlays can trace its roots to a company started by a Scottish textile merchant in 1750.