ScotRail strike threat as union rejects 5% pay offer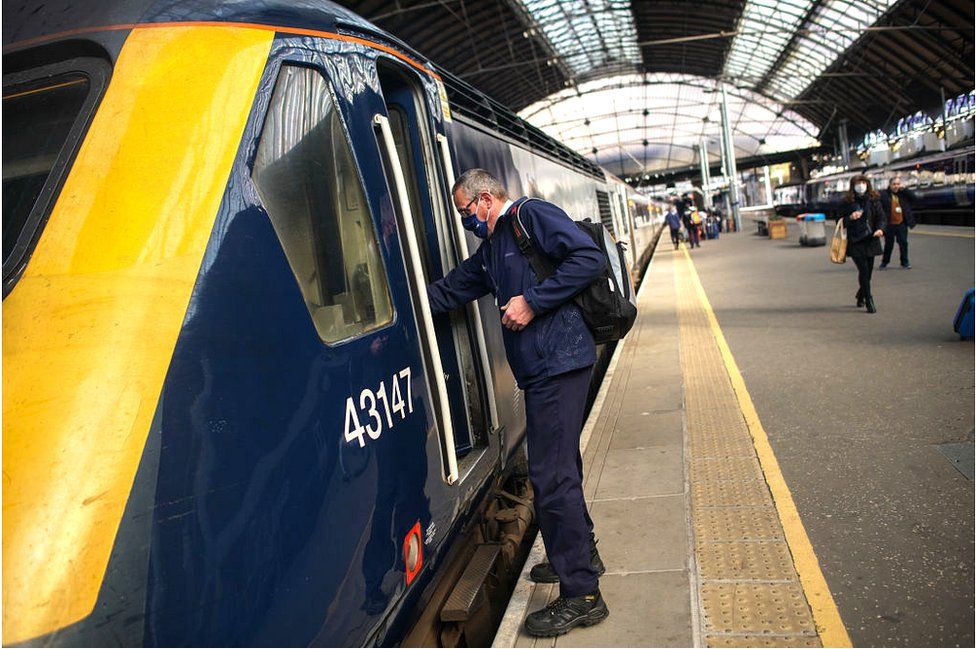 Rail workers in Scotland have rejected a 5% pay offer in a move that could result in further strike action.
Members of the Rail, Maritime and Transport union (RMT) voted against the ScotRail deal by 60% to 40%.
It is similar to a deal accepted by Aslef members in July, ending a dispute where 700 services were cancelled for almost two months.
Transport Scotland said the result was disappointing, describing the offer as "fair and affordable".
It said a continued strike would require timetable changes and cancellations of services.
A spokesperson said: "Any continued industrial action will undoubtedly have negative impacts on passengers which, in turn, has further implications for rail finances.
"Despite this disappointing outcome, we are still very much committed to working with the RMT union to reach a mutually favourable outcome to this dispute.
"We would urge all parties to get back round the table as soon as possible so that this can be resolved soonest for the benefit of staff, passengers and the economy."
The RMT union - whose members include ticket examiners, conductors and station staff - rejected the pay offer on Thursday.
RMT organiser Mick Hogg told the BBC he was meeting with ScotRail on Tuesday and if an improved offer was not made, he would ballot members for strike action.
Last month, Aslef drivers accepted a similar deal, which meant they will get more money for rest day and Sunday working, driving instructor and maternity pay along with a policy of no compulsory redundancies for the next five years.
ScotRail said 2.2% of the increase would be funded by Transport Scotland with the remaining 2.8% coming from ScotRail's funds.
The train operator came back into public ownership for the first time in 25 years in April, after previous operator Abellio had its franchise ended early over criticism of the quality of the service.
A full rail timetable was only recently brought back.