Kirk moderator to join Pope and Archbishop of Canterbury on peace trip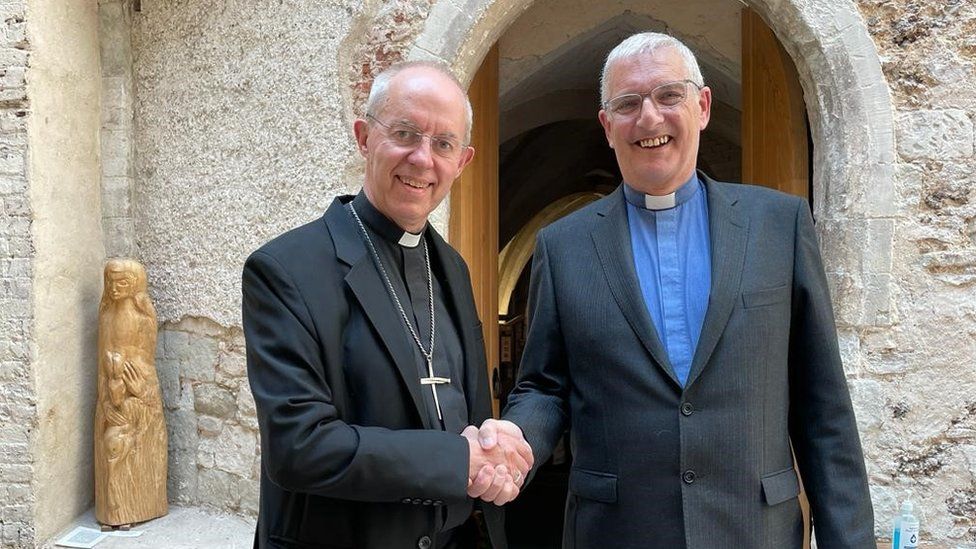 The new moderator of the General Assembly of the Church of Scotland is to join Pope Francis and the Archbishop of Canterbury on a "peace pilgrimage" to South Sudan.
The church leaders have been invited to the central African country by its president, Salva Kiir Mayardit.
They will meet civil war victims and lead a large open-air prayer vigil.
Around 400,000 people have died as a result of violence since South Sudan gained independence in 2011.
Rt Rev Dr Iain Greenshields, who took over as Kirk moderator earlier this month, said he was "genuinely humbled" to be joining Pope Francis and Most Rev Justin Welby as representatives of the global church.
He said: "The Church of Scotland has been invited to represent the Presbyterian family due to our strong partnership with the Presbyterian Church of South Sudan.
"We have been working closely together since 2015 on a vital peace, reconciliation and conflict resolution programme.
"It has helped local church leaders work at both a grassroots level and political level to try and bring unnecessary conflict to an end and build lasting peace, stability and unity.
"There is still much work to do and the symbolism of this historic ecumenical visit sends out a very strong message about our steadfast commitment to helping the people of this country flourish for the good of all."
Pope Francis has described pilgrimage to South Sudan, which will take place from 5-7 July, as an "important step".