Two-thirds of under-22s not signed up for free bus travel scheme
By Auryn Cox
BBC Scotland News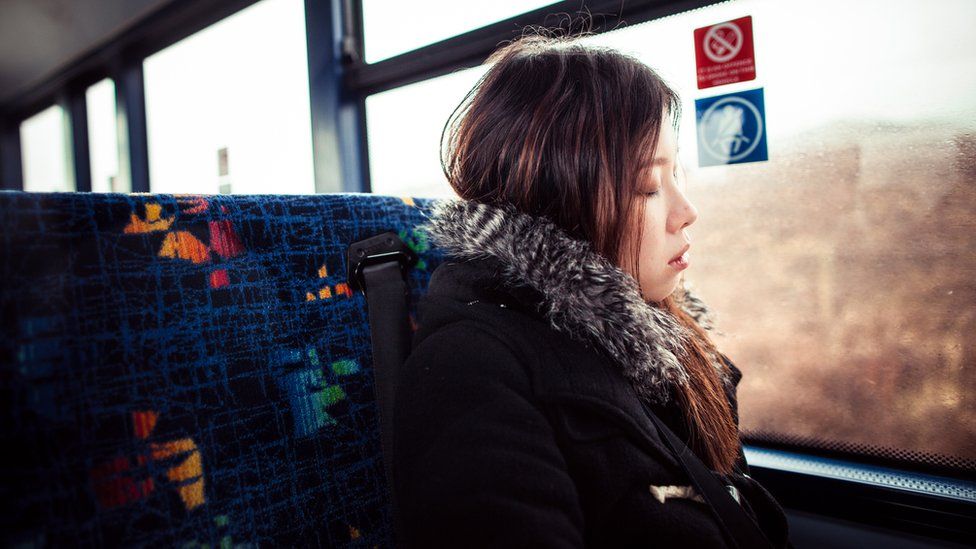 Fewer than a third of those eligible for free bus travel under a Scottish government scheme have been issued with passes, figures show.
The scheme, which launched in January, has been criticised for its "confusing" sign-up process.
Of the 1,008,197 people aged five to 21 who can apply, only 317,920 have received their passes.
Transport Scotland said it acknowledged some parents and young people had found the application process "complex".
Uptake of the scheme, which came about as part of an SNP-Green budget deal in 2020, varies significantly across local authorities, according to the Scottish government figures.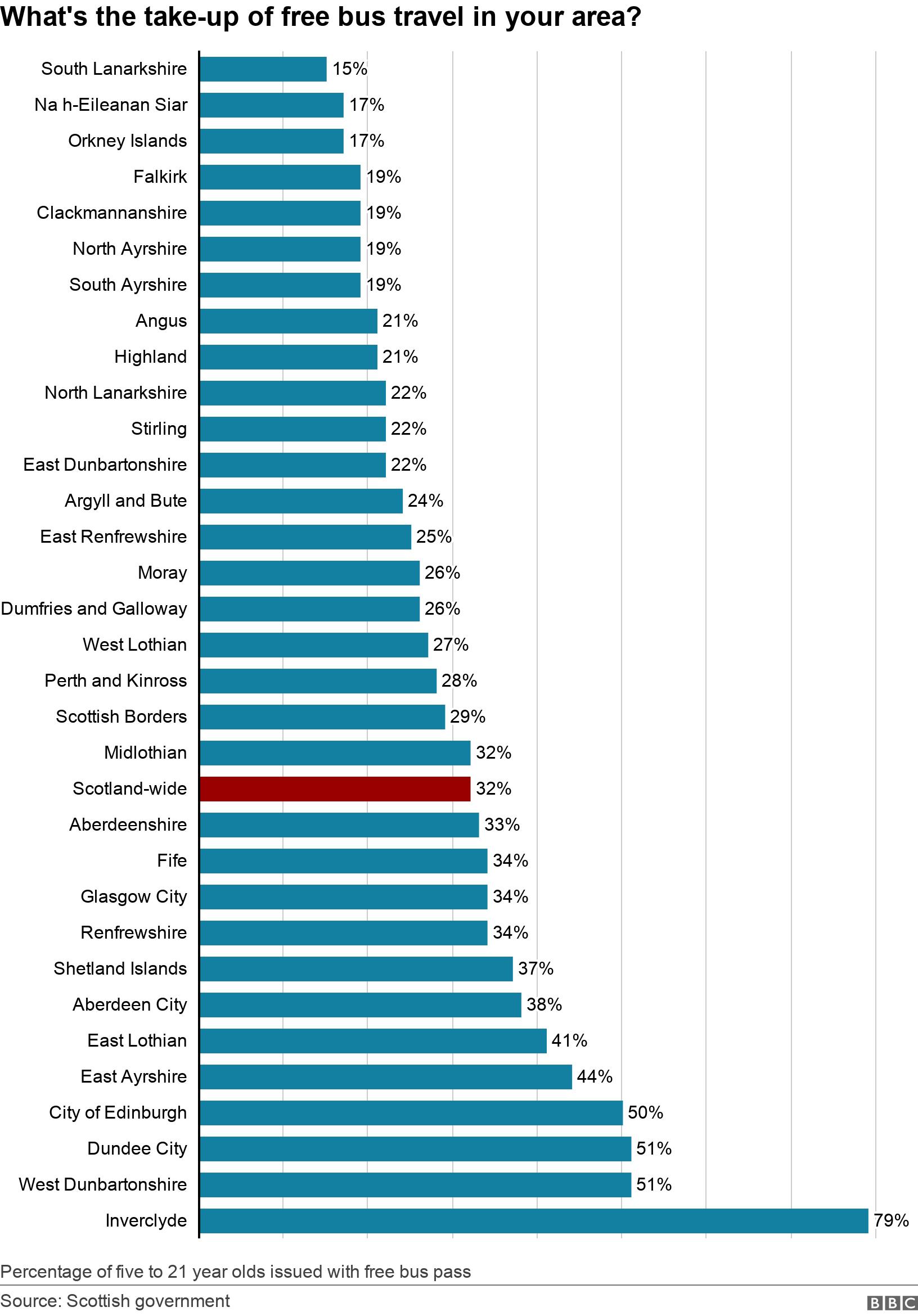 South Lanarkshire has the lowest uptake in Scotland, with only 15% of the eligible population currently taking advantage of the free travel.
Seven local authorities have sign-up rates of under 20%, including Comhairle nan Eilean Siar (Western Isles) and the Orkney Islands.
However, there is a mixed picture among the islands, as Shetland has seen 37% of young people receive passes.
Inverclyde currently has the highest uptake by some margin, with 79% already signed up.
Labour councillor Jim Clocherty said the success was down to the council's encouragement of schools to help pupils register for the scheme.
"We've taken the initiative to go into schools and worked with them to speak to young people, to actually get them to apply for the scheme," he told BBC Scotland.
How does the scheme work?
If you live in Scotland and are between five and 21 years old, you can apply for a card which entitles you to free bus travel.
In February, Transport Scotland launched an app called "Transport Scot Pass Collect".
The app allows people aged 16-21 to add free bus travel on to their existing national entitlement card (NEC) or Young Scot card, without having to apply for a replacement.
Parents must apply for children under the age of 16.
Gavin Thomson, transport campaigner at Friends of the Earth Scotland, said he believed the low registration rates in certain areas was down to a combination of factors.
"The confusing sign-up process hasn't made it easy," he said.
"And bus travel across much of Scotland isn't a viable option, at any cost. You can't travel for free on a bus service that's been cut."
A Transport Scotland spokesperson said: "We understand some parents and young people might have found the online application process complex.
"We continue to work closely with the Improvement Service, which is ultimately responsible for the NEC scheme, to make further improvements whilst maintaining the integrity of the child safety measures put in place."
Related Internet Links
The BBC is not responsible for the content of external sites.