Rugby hero Scott Hastings treated for cancer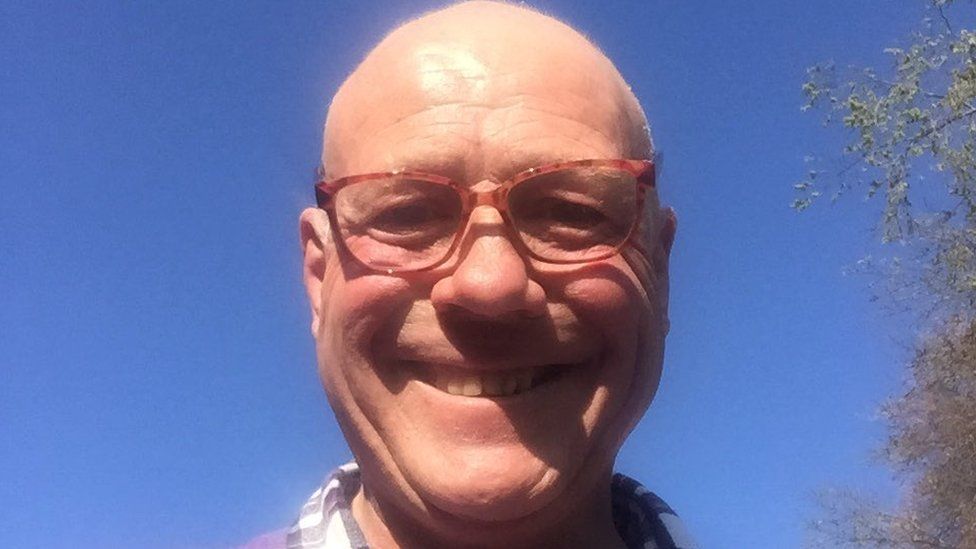 Scotland rugby hero Scott Hastings has said he has been inundated with support after revealing that he is being treated for cancer.
The 57-year-old former British and Irish Lions player has received chemotherapy for non-Hodgkin's lymphoma.
He says his cancer is treatable and not life-threatening.
Hastings tweeted pictures of himself, saying the only problem he had with his treatment was going temporarily bald.
The 65-times capped Scotland player said: "My cancer is very treatable and non life-threatening.
"Thanks for all your supportive messages that are helping me get through my chemo.
"I am halfway through treatment which is going well apart from hair!"
His wife Jenny said: "Every day is a gift."
Hastings, the younger brother of former Scotland rugby captain Gavin, played at centre for Scotland from 1986 to 1997.
He earned his first cap on 17 January 1986 in a match against France.
When he retired, he was Scotland's most-capped player ever.
He now regularly works as a pundit and co-commentator on TV.