P&O resumes full Cairnryan - Larne service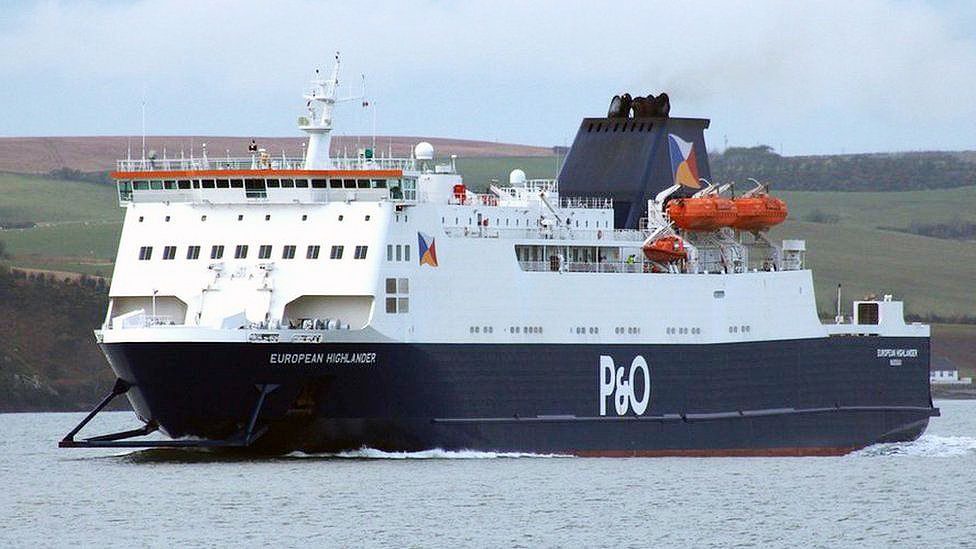 P&O Ferries says it has resumed a full service between Scotland and Northern Ireland.
The Cairnryan - Larne sailings were disrupted for several weeks after the company sacked 800 workers last month.
It led to protests and warnings from unions that they could try to blockade Cairnryan and persuade customers to boycott the company.
Staff were informed they were losing their jobs with immediate effect in a pre-recorded video message on 17 March.
It led to the immediate cancellation of services on many P&O routes. A partial service began running between Cairnryan and Larne on 11 April.
P&O planned to replace the workers with cheaper agency staff, with bosses says it would not be a viable business without the changes.
Two vessels are used regularly on the route - the European Highlander and the European Causeway.
When inspectors examined the European Highlander last week, they found a "small number of deficiencies" which had to be put right before it could come back into service.
On Sunday, the MCA said: "The outstanding deficiencies on the European Highlander have now been rectified and vessel is free to fully resume service."
BBC Scotland has contacted P&O Ferries for comment.