Prison plans could see inmates released earlier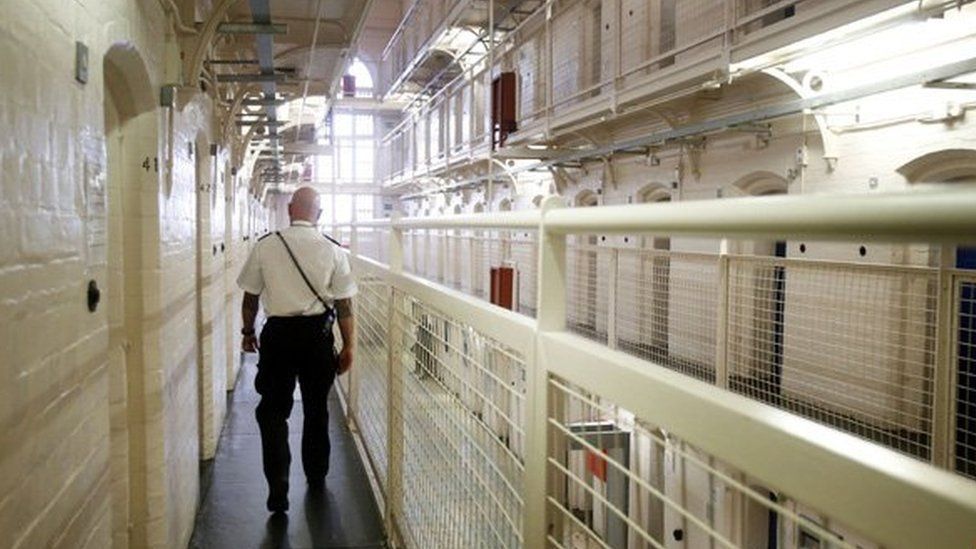 Scottish ministers have launched a consultation that could lead to prisoners being released after serving a third of their sentence.
The 12-week consultation on the reform of bail and custody puts forward a number of proposals which could feature in future legislation.
One question asks if short-term inmates should be automatically released sooner.
Currently, they are released halfway though their sentence.
The document also suggests that long term inmates might be considered for parole a third of the way into their sentence.
Early release could be coupled with conditions such as electronic tagging.
Prisoners serving what are called "indeterminate sentences" for the most serious crimes such as murder are not included in the proposals.
Currently, almost all prisoners serving less than four years are released automatically at the halfway point of their sentence.
Those prisoners serving four years or more are eligible to have their case considered by the Parole Board at this point.
The consultation asks if changes could be brought forward to put a greater emphasis on supporting their readiness for release and reintegration into society.
Other proposals include explicitly requiring a court to consider electronic monitoring before it refuses bail, increasing the power of Scottish ministers to release "groups of prisoners in exceptional circumstances" and improving support services for offenders leaving prison.
Justice Secretary Keith Brown said: "Our overarching aim for the justice system in Scotland is to improve public safety, support victims and reduce rates of victimisation.
"The proposals in this consultation support that aim. We cannot simply keep using imprisonment to address wider societal harms. Indeed, in some cases such use can exacerbate the harm.
"This consultation asks important questions about how custody should be used in Scotland now and in the future, with a focus on reducing crime and reoffending and keeping people safe."
The Scottish Conservatives said the proposals were "watering down sentences and stacking the justice system in favour of criminals".
The party's justice spokesman Jamie Greene said: "These reckless soft-touch justice proposals from the SNP government are making prison sentences almost meaningless.
"If the SNP truly wanted to do something for victims, they would back the Scottish Conservatives' calls to end automatic early release.
"Instead, they are intent on letting rapists and killers back on our streets after serving only a small fraction of their sentence."
Related Internet Links
The BBC is not responsible for the content of external sites.