Marist Brothers apologise for abuse in Scottish residential schools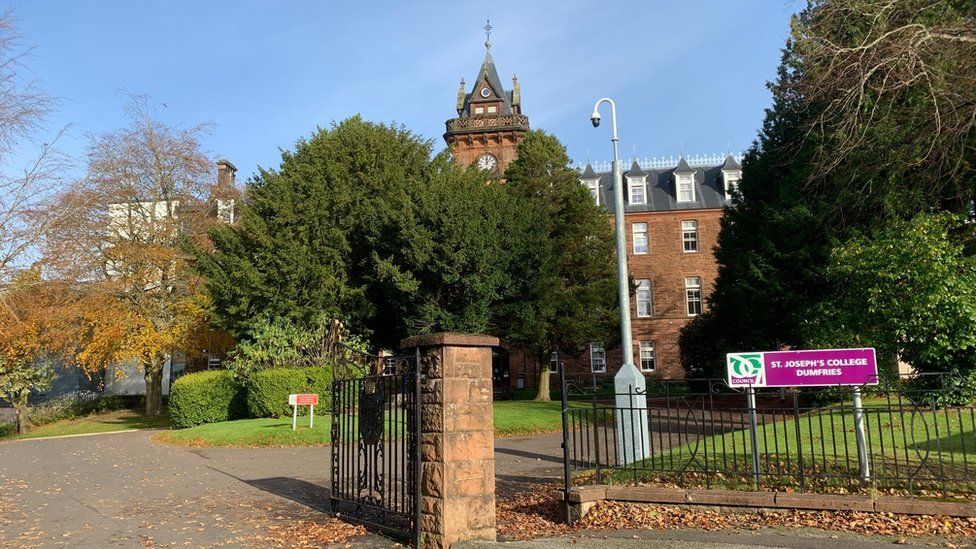 A religious community of teachers has apologised for abuse against children in its care at two Scottish residential schools.
The Marist Brothers organisation said it was "deeply sorry" to those affected at St Columba's College, Largs, and St Joseph's College, Dumfries.
A report has found systemic abuse of children in the two schools was "shocking and distressing".
The Scottish Child Abuse Inquiry has been examining care at the schools.
The inquiry's chairwoman, Lady Smith, found children were exposed to risks of sexual, physical and psychological danger.
The offences occurred between 1950 and 1981.
Lady Smith said: "Marist Brothers in positions of trust at both boarding schools violated their monastic vows and breached the trust of children and their families.
"Both schools had flawed systems that allowed abusers driven by sexual motives to have easy access to children in their care."
At St Columba's she said staff who had easy access to children were serial sex abusers.
One was former teacher Peter Toner who was jailed in 2019 for sexually abusing five pupils.
The High Court in Glasgow heard Toner, from Glasgow, told one of his victims: "I love you like a son" as he sexually assaulted him.
In her report, Lady Smith also identified Brother Germanus Paul.
He was at St Columba's for two separate periods, from1957 to 1973 and from 1975 to 1980, and was described by one witness as the "sergeant major".
Lady Smith added: "They sexually abused children of tender years with impunity. Some children also suffered sadistic treatment associated with sexual abuse.
"Their presence at St Columba's for a period over 20 years meant that the sexual abuse of children there was a chronic problem that destroyed childhoods and had lasting impact.
"A culture of obedience, fear of severe punishment and the authority of the Catholic Church served to empower abusers, and, conversely, rendered many victims powerless in the belief that their complaints of abuse would not be believed."
A spokesman for the Order told BBC Scotland: "The Marist Brothers are deeply sorry for the pain and hurt caused to all those who were abused by Marist Brothers, and to others who were affected by the abuse.
"We offer our unreserved apology. The Marist Brothers recognise the courage of those who came forward and hope that the inquiry's report brings recognition of their suffering and loss."
St Colomba's College closed in the early 1980s, while St Joseph's was taken over by the local council in 1981.
Related Internet Links
The BBC is not responsible for the content of external sites.