Scotland records 722 drug deaths in first half of 2021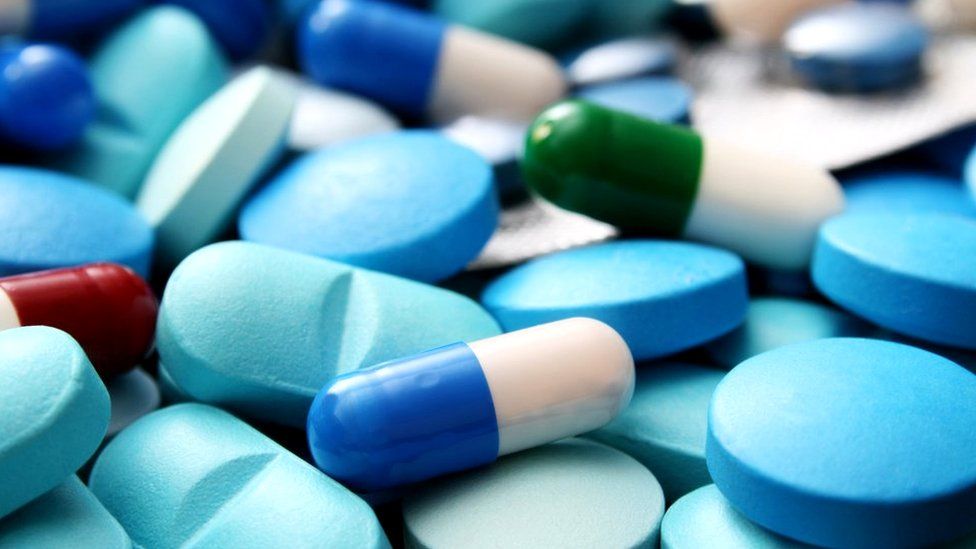 That is a small decrease of nine deaths on the same period last year.
The latest figures for drug overdoses come just two months after those for 2020 showed a record 1,339 deaths.
The new report is an attempt to give more up-to-date data after criticism that figures lagged too far behind. The stats for 2019 were only released at the end of the following year.
The latest data shows the deaths that the police suspect involve illicit drugs based on reports of attending officers' observations and initial inquiries at the scene of death.
The figures are different from the annual National Records of Scotland (NRS) statistics which use data from death registration records and forensic examination.
However, the Scottish government, which will release the figures quarterly, hopes they will give a more "timely" picture of what is happening.
Scotland continues to have by far the highest drug death rate recorded by any country in Europe.
And its rate is more than three-and-a-half times that of England and Wales.
The number of drug-related deaths has increased substantially over the past 20 years and is now almost three times higher than it was a decade ago, with the upward trend accelerating since 2013.
The new statistics show that in the first six months of 2021:
There were 722 suspected drug deaths, nine fewer than during the first six months of 2020
males accounted for 72% of suspected drug deaths, compared to 76% during the same period last year
just over two thirds (69%) of suspected drug deaths were of people aged between 35 and 54
there were 35 suspected drug deaths in the under-25 age group, 29% (14) fewer than during the first six months of 2020
the police divisions with the highest numbers of suspected drug deaths were Greater Glasgow (187), Lanarkshire (67), Edinburgh City (64) and Tayside (64)
Drugs Policy Minister Angela Constance said: "Once again these figures are appalling. We are taking a vast range of actions to tackle this public health emergency, and we recognise the hard work and challenges ahead.
"More regular reporting of data on drug death trends in Scotland will ensure everyone involved in our national mission remains focussed on the work we must do to get more people into the treatment that is best suited for them as quickly as possible."
The Scottish Conservatives described the death figures as "heartbreaking" and accused the first minister of being "out of touch" with what is happening on Scotland's streets.
The party's drug policy spokesperson Sue Webber said: "Nicola Sturgeon has to start listening to frontline experts and tackle the wider drug death crisis by backing our Right to Recovery Bill, which would finally guarantee everyone who needs treatment can get it.
"It is on her watch that the drug death crisis has spiralled out of control. She took her eye off the ball and left vulnerable people with nowhere to turn to for help. These new figures show she's still not focused on this crisis."
Scottish Labour's Claire Baker said: "For years now, figures have been getting worse and the government have been promising action. It is shameful that after all this, we are still not making meaningful progress.
The Scottish Liberal Democrats said "there will never be any excuse" for the Scottish government cutting drugs policy funding by what it claimed was a figure of 22%.
Party leader Alex Cole-Hamilton said: "We urgently need specialist drug and alcohol commissions...and for people caught in possession to be diverted to treatment instead of being propelled towards prison."